CCIA 2019 Election | Board of Directors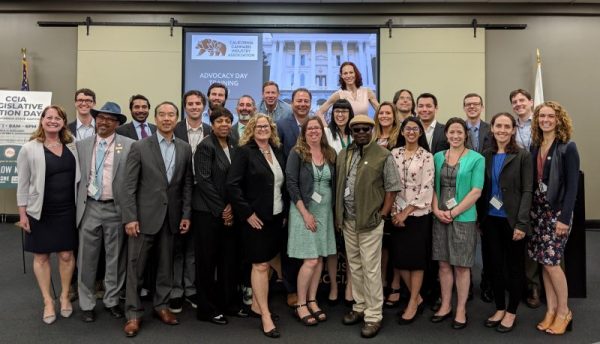 CCIA is holding our 6th annual elections for our Board of Directors!
Join other leading industry professionals in shaping the direction of California's cannabis industry
Being a CCIA Board Member is an important and influential position in California's newly regulated cannabis industry. Board Members vote on the CCIA budget, provide strategic policy direction, serve as representatives of CCIA, and participate in Capitol advocacy and recruitment events. At the conclusion of this election, the CCIA Board will be comprised of 15 dynamic individuals who are committed to representing California's fastest-growing industry.
Nomination Process
CCIA Board nominations start

November 4

and close

November 20

. 

We will have 7 open seats for the 2019 election.

NOMINATIONS ARE RESERVED FOR CURRENT BUSINESS AND EXECUTIVE MEMBERS ONLY.

To run for the Board of Directors you must be a Business or Executive level member in good standing

In 'good standing' means that the company is NOT over 90 past due with their membership fees as of Nov. 4th

You must be  nominated by two fellow Business or Executive level members
To submit a nomination or inquire about details please click HERE or contact Justin McCarthy, Membership Director, justin@cacannabisindustry.org.
Voting Process
New to 2019, all active CCIA members in good standing will be eligible to vote in the Board elections.
The voting will follow a weighted system and breaks down as follows: Associate members vote equals 1 submission, Business members vote equals 3 , and an Executive member vote equals 5.

With over 60% of the active CCIA membership being Associate members, this is a new opportunity for members to be directly involved in electing the leadership of CCIA
Eligible voters will be directed to an online ballot on December 2, and will be able to vote for candidates through December 16, at 5:00 PM. Each member-company gets one ballot.
Board of Directors Responsibilities
The Board cycle is two years and will commence in January 2019

The Board meets monthly for a 2-hour conference call, three of those meetings will be in-person in Sacramento or during prominent conferences in California

Board members are allowed  to miss no more than three meetings per calendar year and attend at least one in-person meeting 

Board members are required to contribute a minimum of $7,800 annually to CCIA's Political Action Committee 

Board members are required to maintain a Business or Executive level membership

Board members are required to help recruit eight new members a year
We hope you will take the opportunity to participate in this upcoming election as a candidate or voting member. We look forward to receiving your nomination!