Welcome to the
California Cannabis Industry Association

California's Collective Voice for the Cannabis Industry
To promote the growth of a responsible and legitimate cannabis industry and work for a favorable social, economic, and legal environment for our industry in the state of California.
The California Cannabis Industry Association was founded on the principle of strength in numbers. The thousands of California businesses involved in our state-legal cannabis industry represent a significant economic force. As the industry's most influential state trade association, CCIA works everyday to ensure our burgeoning business sector is represented in a professional and coordinated way at the state level.
On September 18, 2022, Governor Newsom signed 10 cannabis related bills, marking the end of the 2021-2022 legislative session and another year of progress for CCIA and the cannabis industry at large. While it is no secret that the industry continues to struggle, the combined efforts of CCIA leadership and members, in collaboration with other organizations, made significant strides towards a healthier future. Read the 2022 CCIA legislative wrap up on our legislative resources page.
On the regulatory front, CCIA's Quality Control Committee, which includes numerous chemists, product makers, testing labs, and other scientific experts, identified a number of serious issues with the DCC's  proposed cannabinoids test method. These issues, such as providing grossly inaccurate reporting of cannabinoid content, would have posed a major public safety risk. CCIA engaged in tireless advocacy on this issue including multiple letters and reports submitted to the DCC, meetings with key Legislators and the Governor's office, and a coordinated PR campaign with the leading insurance providers in the state to educate and push back on this singular methodology. In a major victory for the legal industry and public safety, the DCC announced on Oct. 4 that they were reversing course and would limit the test method to flower and pre-rolls only. CCIA's success on this issue came from the leadership of Josh Wurzer and Leo Welder, Co-Chairs from our Quality Control Committee!
Finally, CCIA has been making headlines with its recently published whitepaper entitled "Pandora's Box: The Dangers of a National, Unregulated, Hemp-Derived Intoxicating Cannabinoid Market," which details the dangers associated with the growing number of increasingly intoxicating products currently being sold as "hemp" and calls for urgent reform to address a public health crisis. 
To read the press release click HERE and for the full whitepaper click HERE.
California Cannabis Industry Association
The Benefits of Membership
Your business's participation with the California Cannabis industry Association means being represented alongside hundreds of other responsible industry leaders committed to bringing about a legitimate and professional cannabis business community.

During the legislative process CCIA has been extremely successful at building coalition partners outside of the cannabis reform movement. This includes medical organizations, law enforcement, labor unions, local and state government associations, and environmental protection groups. Together we create a coalition focused on responsible policy and regulations at the state capitol.

In addition to shaping the legal and regulatory framework for California's emerging cannabis industry, CCIA membership also provides a statewide platform to promote your business while offering you valuable discounts from participating cannabis industry partners.
Political Influence
Policy and Regulation Development
Education
Industry & Political Forecasting
Support
Exclusive Member to Member Services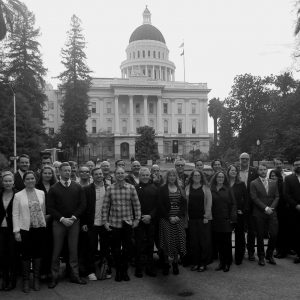 Community
Networking with Leading Industry Professionals