Welcome to the
California Cannabis Industry Association

California's Collective Voice for the Cannabis Industry
To promote the growth of a responsible and legitimate cannabis industry and work for a favorable social, economic, and legal environment for our industry in the state of California.
The California Cannabis Industry Association was founded on the principle of strength in numbers. The thousands of California businesses involved in our state-legal cannabis industry represent a significant economic force. As the industry's most influential state trade association, CCIA works everyday to ensure our burgeoning business sector is represented in a professional and coordinated way at the state level.
Industry in Action - Cannabis Trailer Bill
After an exhaustive effort, AB 195 (Budget Committee) passed the Legislature with bi-partisan support and was signed into law by Governor Newsom. 
AB 195 took effect immediately following the signature of the governor, providing the legal cannabis industry some much-needed temporary tax relief, which began July 1, 2022.  
While imperfect, we achieved some significant victories, which we should be proud of. In less than a month, CCIA was able to advance meaningful changes to the cannabis tax reform plan, as proposed by the governor.
CCIA has been lobbying for the elimination of the cultivation tax since it went into effect four years ago. Zeroing out the cultivation tax indefinitely and shifting excise tax collection from distribution to retail are big wins for our industry! We also achieved tax relief for at least three years, successfully pushed back on an automatic tax increase, which would have taken effect in 2024, bolstered enforcement against unlicensed operators, and provided additional relief for social equity operators.  This was not an easy undertaking and we should be proud of our collective advocacy efforts.
But, our work is far from done. CCIA's lobbying efforts would not have been possible without the dedication and support of our members. Together we will continue to vigorously advocate on behalf of the legal industry.
Cannabis policy reform is never easy. Meaningful change takes relentless persistence and dedication.  There has never been a more important time to come together and fight. The survival of the regulated industry is vital to providing stable tax revenues for the State and to the advancement of public health and safety. 
As a CCIA member, you are an essential part of the advocacy process. Your experience and insights are critical and our united voice will amplify your concerns.  Come share successes and your struggles in one of our committees. This is where dynamic discussions and member-driven recommendations are developed.  If you're not a member of the organization now is the time to join! If you're not a member of the organization now is the time to join! Click HERE or the button below!
California Cannabis Industry Association
The Benefits of Membership
Your business's participation with the California Cannabis industry Association means being represented alongside hundreds of other responsible industry leaders committed to bringing about a legitimate and professional cannabis business community.

During the legislative process CCIA has been extremely successful at building coalition partners outside of the cannabis reform movement. This includes medical organizations, law enforcement, labor unions, local and state government associations, and environmental protection groups. Together we create a coalition focused on responsible policy and regulations at the state capitol.

In addition to shaping the legal and regulatory framework for California's emerging cannabis industry, CCIA membership also provides a statewide platform to promote your business while offering you valuable discounts from participating cannabis industry partners.
Political Influence
Policy and Regulation Development
Education
Industry & Political Forecasting
Support
Exclusive Member to Member Services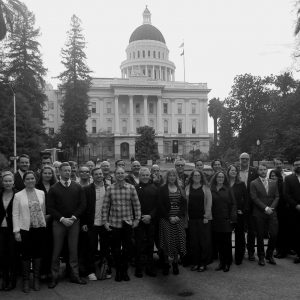 Community
Networking with Leading Industry Professionals