Welcome to the
California Cannabis Industry Association

California's Collective Voice for the Cannabis Industry
New Member Service Announcement!
We Are CCIA - A Message from the CCIA Board of Directors
To promote the growth of a responsible and legitimate cannabis industry and work for a favorable social, economic, and legal environment for our industry in the state of California.
The California Cannabis Industry Association was founded on the principle of strength in numbers. The thousands of California businesses involved in our state-legal cannabis industry represent a significant economic force. As the industry's most influential state trade association, CCIA works everyday to ensure our burgeoning business sector is represented in a professional and coordinated way at the state level.
Industry in Action
With California's 2021-22 Legislative Session in full swing, CCIA's legislative and regulatory staff is hard at work advocating on behalf of our state's legal cannabis industry, albeit a little differently than in past years. Due to COVID-19, we anticipate that work on behalf of our members will remain socially distanced until at least mid-year, and we remain nimble as the legislative calendar continues to change. However, CCIA staff, as well as legislators, Capitol staff, and our colleagues have largely adjusted to this new normal.
CCIA's top priority remains SB 59 by Senator Caballero, which seeks to allow licensing authorities to renew provisional cannabis licenses for an additional 6 years, while providing a pathway for social equity applicants to be issued new licenses, until January 1, 2028. Currently, about 80% of the cannabis industry operates on provisional licenses, which are set to expire at the end of this year. Without a remedy as found in SB 59, a vast majority of California's cannabis businesses will be forced to cease operations. Now that SB 59 has passed policy committees on the Senate side, CCIA Legislative staff is continuing to meet daily with Senators in both parties to ensure a strong passage of SB 59 through the Appropriations Committee and then on the Senate floor.
Additionally, CCIA has helped champion a number of legislative priorities through policy committees in recent weeks, including the passage of AB 1302 (Quirk) through the Assembly Business and Professions Committee, which aims to codify the Bureau of Cannabis Control's previous regulations regarding cannabis billboard advertising, affirming the cannabis industry's ability to lawfully advertise on outdoor billboards. CCIA is also in strong support of various bills streamlining the cannabis supply chain and easing regulatory burdens for licensees, including AB 1034 (Bloom), SB 544 (Laird), and SB 603 (Bradford).
Of course, keep an eye on CCIA's Legislative Tracker for live updates on all priority cannabis legislation moving through Sacramento.
The Benefits of Membership
Your business's participation with the California Cannabis industry Association means being represented alongside hundreds of other responsible industry leaders committed to bringing about a legitimate and professional cannabis business community.

During the legislative process CCIA has been extremely successful at building coalition partners outside of the cannabis reform movement. This includes medical organizations, law enforcement, labor unions, local and state government associations, and environmental protection groups. Together we create a coalition focused on responsible policy and regulations at the state capitol.

In addition to shaping the legal and regulatory framework for California's emerging cannabis industry, CCIA membership also provides a statewide platform to promote your business while offering you valuable discounts from participating cannabis industry partners.
Political Influence
Policy and Regulation Development
Education
Industry & Political Forecasting
Support
Exclusive Member to Member Services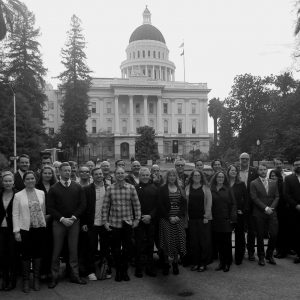 Community
Networking with Leading Industry Professionals