Welcome to the
California Cannabis Industry Association

California's Collective Voice for the Cannabis Industry
To promote the growth of a responsible and legitimate cannabis industry and work for a favorable social, economic, and legal environment for our industry in the state of California.
The California Cannabis Industry Association was founded on the principle of strength in numbers. The thousands of California businesses involved in our state-legal cannabis industry represent a significant economic force. As the industry's most influential state trade association, CCIA works everyday to ensure our burgeoning business sector is represented in a professional and coordinated way at the state level.
The California Legislature adjourned for the year, wrapping up a nine-month period during which state lawmakers debated and passed hundreds of bills before gaveling down on September 14.
This session was the first for a wave of new legislators and saw changes in top leadership. A new Speaker, Robert Rivas (D-Hollister), took over in the Assembly July 1, and Senate Democrats voted to make Senator Mike McGuire (D-Healdsburg) their new Pro Tem next year.
Against this backdrop, the Legislature introduced more bills than it has in over a decade - 3,028 in total - of which just over 1,100 were sent to the governor.
While the governor has already acted on 200 bills, as of this writing, he has until October 14 to take action on the approximately 900 bills remaining.
CCIA advocacy efforts continue as we work to assure bills having a beneficial impact on the legal cannabis industry are signed - such as SB 540 (Laird), SB 51 (Bradford) and SB 622 (Allen) - and bills detrimental to the legal industry are vetoed, such as AB 1207 (Irwin).
The Benefits of Membership
Your business's participation with the California Cannabis industry Association means being represented alongside hundreds of other responsible industry leaders committed to bringing about a legitimate and professional cannabis business community.

During the legislative process CCIA has been extremely successful at building coalition partners outside of the cannabis reform movement. This includes medical organizations, law enforcement, labor unions, local and state government associations, and environmental protection groups. Together we create a coalition focused on responsible policy and regulations at the state capitol.

In addition to shaping the legal and regulatory framework for California's emerging cannabis industry, CCIA membership also provides a statewide platform to promote your business while offering you valuable discounts from participating cannabis industry partners.
Political Influence
Policy and Regulation Development
Education
Industry & Political Forecasting
Support
Exclusive Member to Member Services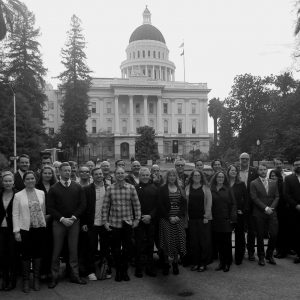 Community
Networking with Leading Industry Professionals