Welcome to the
California Cannabis Industry Association

California's Collective Voice for the Cannabis Industry
New Member Service Announcement!
We Are CCIA - A Message from the CCIA Board of Directors
To promote the growth of a responsible and legitimate cannabis industry and work for a favorable social, economic, and legal environment for our industry in the state of California.
The California Cannabis Industry Association was founded on the principle of strength in numbers. The thousands of California businesses involved in our state-legal cannabis industry represent a significant economic force. As the industry's most influential state trade association, CCIA works everyday to ensure our burgeoning business sector is represented in a professional and coordinated way at the state level.
Industry in Action
On July 15, the California Legislature adjourned for their annual Summer Recess after a lengthy and intense budget season that saw the passage of a $267.1 billion Budget Act of 2021, and numerous subsequent trailer bills. For cannabis, this included AB 141 and SB 160. 
The passage of these two bills will ensure existing provisional license holders can continue to legally operate while their applications are undergoing environmental review - a key policy objective throughout the year for CCIA - and provides additional opportunities for new equity applicants and legacy farmers to apply for and receive cannabis provisional licenses. Pursuant to the trailer bills, the three cannabis licensing entities have merged into a new Department of Cannabis Control, led by newly-appointed Director Nicole Elliott, thereby simplifying oversight and streamlining administration of cannabis operations in California. The bills also advanced a critical CCIA priority to establish a legal pathway for cannabis businesses to issue business to business trade samples. 
CCIA also successfully advanced critical funding priorities in the State Budget including a substantial, ongoing investment of $20 million in grant funds to local jurisdictions to strengthen social equity programs, plus an additional $30 million in funding to reduce barriers to entry for social equity entrepreneurs by providing state licensing fee waivers and tax relief. 
While CCIA remains concerned with some provisions in the finalized language on SB 160, we appreciate changes made in the bill related to timelines for local governments to review and transition provisional licenses to annual status, and expansion of the types of CEQA pathways that can used by licensees and local governments to meet California's environmental compliance requirements, ensuring jurisdictions such as those that use state-approved CEQA "checklists" will not be invalidated. 
None of this progress would be possible without CCIA's extraordinary Legislative advocacy team: Amy Jenkins and Eddie Franco! Protecting the legal cannabis industry and provisional license holders continues to be our main priority; compliant cannabis businesses create jobs, generate much needed tax revenue, ensure safe and reliable products, and are a critical part of California's economy. As we await the Legislature's return on August 16th, CCIA will continue to advocate for critical priorities on behalf of our state's legal cannabis industry.
The Benefits of Membership
Your business's participation with the California Cannabis industry Association means being represented alongside hundreds of other responsible industry leaders committed to bringing about a legitimate and professional cannabis business community.

During the legislative process CCIA has been extremely successful at building coalition partners outside of the cannabis reform movement. This includes medical organizations, law enforcement, labor unions, local and state government associations, and environmental protection groups. Together we create a coalition focused on responsible policy and regulations at the state capitol.

In addition to shaping the legal and regulatory framework for California's emerging cannabis industry, CCIA membership also provides a statewide platform to promote your business while offering you valuable discounts from participating cannabis industry partners.
Political Influence
Policy and Regulation Development
Education
Industry & Political Forecasting
Support
Exclusive Member to Member Services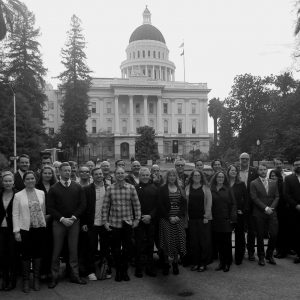 Community
Networking with Leading Industry Professionals