Welcome to the
California Cannabis Industry Association

California's Collective Voice for the Cannabis Industry
To promote the growth of a responsible and legitimate cannabis industry and work for a favorable social, economic, and legal environment for our industry in the state of California.
The California Cannabis Industry Association was founded on the principle of strength in numbers. The thousands of California businesses involved in our state-legal cannabis industry represent a significant economic force. As the industry's most influential state trade association, CCIA works everyday to ensure our burgeoning business sector is represented in a professional and coordinated way at the state level.
Industry in Action
On September 10th, the California Legislature completed the first half of the 2021-22 Legislative Session. This has been a busy, dynamic and productive legislative year for CCIA's policy team, despite the ongoing remote nature of advocacy. In the last weeks, we saw final passage of several bills related to the cannabis industry, and some of CCIA's priorities, including:
AB 1302 (Quirk) - Codifying a previously disputed BCC regulation, this bill affirms the cannabis industry's ability to lawfully advertise on billboards along state highways, so long as they are not within 15 miles of a state border. This bill, which CCIA worked tirelessly to pass alongside a coalition that included the California State Outdoor Advertising Association, Eaze, and Weedmaps, passed the Senate last week with a vote of 27-8-5! AB 1302 is pending review by the governor. This was a huge lift to get this to the Governor's desk.
SB 166 (Committee on Budget) - Introduced over the Labor Day weekend, this last-minute clean up trailer bill makes a number of technical reforms to further address social equity in the cannabis industry. Specifically, this bill clarifies that all equity applicants may be issued a provisional license until June 30, 2023, and further establishes a state-level definition, so that all qualified equity applicants, as defined, may be considered for a state fee waiver or deferral, even if they are licensed in jurisdictions without a local equity program. This has been a major priority of CCIA and our Diversity, Inclusion, and Social Equity (DISE) Committee for years, and we proudly testified in support of this bill when it was heard in committee.
SB 311 (Hueso) - Otherwise known as Ryan's Law, this bill will allow terminally-ill patients to use medicinal cannabis products, subject to certain restrictions, in a palliative care facility. This bill, which has received strong bipartisan support throughout its journey, was amended earlier this week to address concerns that medical facilities could lose federal funding and licensure. SB 311 passed the Legislature and is headed to the governor for his review and consideration.
AB 45 (Aguiar-Curry) - After a multi-year process of negotiations with various stakeholders, AB 45 establishes a comprehensive framework for the commercial manufacture and sale of hemp products in California. This bill passed the Assembly yesterday with strong bipartisan support, and will take effect immediately upon a signature from the governor.
With the Legislature adjourned for the year, CCIA's focus now shifts to the state's newly-formed Department of Cannabis Control (DCC), engaging with leadership in the new department as they enter the regulatory rulemaking process. On September 20th, CCIA submitted public comments on behalf of our members in response to the DCC's proposed emergency regulations, guided by direct input from our supply chain committees and Board of Directors. We look forward to continued engagement with the DCC throughout the Fall, advocating for a streamlined regulatory framework that promotes greater consumer access, public safety and business innovation.
We Are CCIA - A Message from the CCIA Board of Directors
The Benefits of Membership
Your business's participation with the California Cannabis industry Association means being represented alongside hundreds of other responsible industry leaders committed to bringing about a legitimate and professional cannabis business community.

During the legislative process CCIA has been extremely successful at building coalition partners outside of the cannabis reform movement. This includes medical organizations, law enforcement, labor unions, local and state government associations, and environmental protection groups. Together we create a coalition focused on responsible policy and regulations at the state capitol.

In addition to shaping the legal and regulatory framework for California's emerging cannabis industry, CCIA membership also provides a statewide platform to promote your business while offering you valuable discounts from participating cannabis industry partners.
Political Influence
Policy and Regulation Development
Education
Industry & Political Forecasting
Support
Exclusive Member to Member Services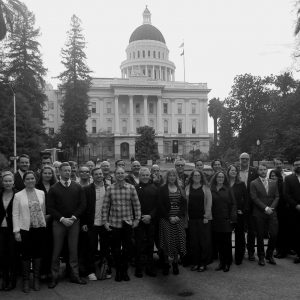 Community
Networking with Leading Industry Professionals